Opening Times
MONDAY
0800-1830
TUESDAY
0800-1830
WEDNESDAY
0800- 1830
THURSDAY
0800-2000

Advanced booking required for  late clinics (routine appointments only )

FRIDAY
0800- 1830
SATURDAY
CLOSED
SUNDAY
CLOSED
Our purpose is to work in partnership with our patients to use our resources to provide the best health care possible. We welcome anyone living in the practice area that wishes to register with us.
---
Care Quality Commission
The Care Quality Commission are independent regulators of health and adult social care in England.
They make sure health and social care services provide people with safe, effective, compassionate, high-quality care and we encourage care services to improve.
Please click here to view our CQC rating.
---
General Data Protection Regulation
The General Data Protection Regulation (GDPR) is a regulation in EU LAW on data protection and privacy for all individuals within the European Union and the European Economic Area.
Please click here to view our policy's.
---
Before you visit your GP think Pharmacy !!
You do not need to visit the doctor for many common illnesses. The local pharmacy can provide expert health advice, and you do not need an appointment.
Please Note That…

There are  a number of Care Fact Sheets that contains useful information on the following minor ailments.
Click on any of the ailments below for more information.
See our self help /advice videos- click on the links below
---
SEPSIS- Is a life threatening illness in both adults and children. Take immediate action. Go to A&E or dial 999.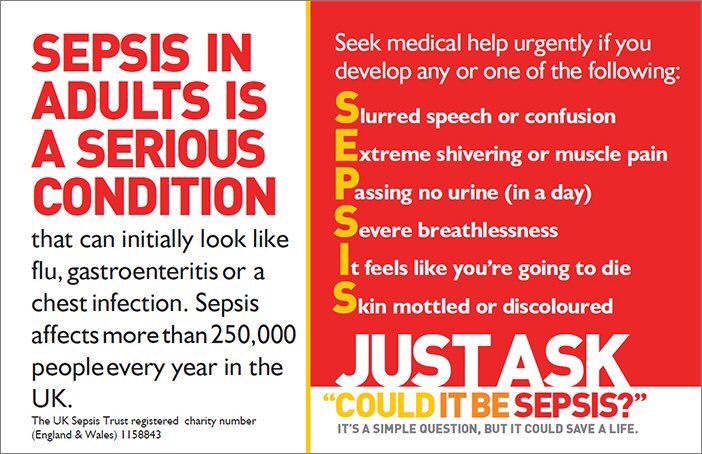 ---
We are an LGBT+ Friendly practice
At Langworthy Medical Practice we strive to provide a supportive and safe environment for Lesbian, Gay, Bisexual and Transgender (LGBT+) individuals. We believe in fairness, equality, and above all value diversity.
For more information please click on the picture to be redirected to out LGBT+ support page.
---

Salford Food Bank
We offer Salford Food Bank services  at Langworthy.  The food bank is a place where patients in financial need, can obtain food and  basic provisions free of charge.  For those appropriate patients , the reception staff  will make a referral.  Any patient wanting to apply for this service must make contact with the surgery our contact number is 0161 737 9244.
Learn more by following the link below.
---
The Friends and Family Test
The Friends and Family Test (FFT) is an important feedback tool, which gives  the opportunity for patients  to provide feedback on their experience on the treatment they have received at Langworthy.
The FFT  links into NHS choices , and asks patients  if they would recommend the services they have use at the practice
The receptionist may ask you to fill in a simple form, to rate the service you received.
The feedback information is displayed on the NHS choices website.
---
Want help to stop smoking ?
Book your appointment online or by telephoning the reception. Alternatively, click on the picture which will take you to Salford City Council Stop Smoking website